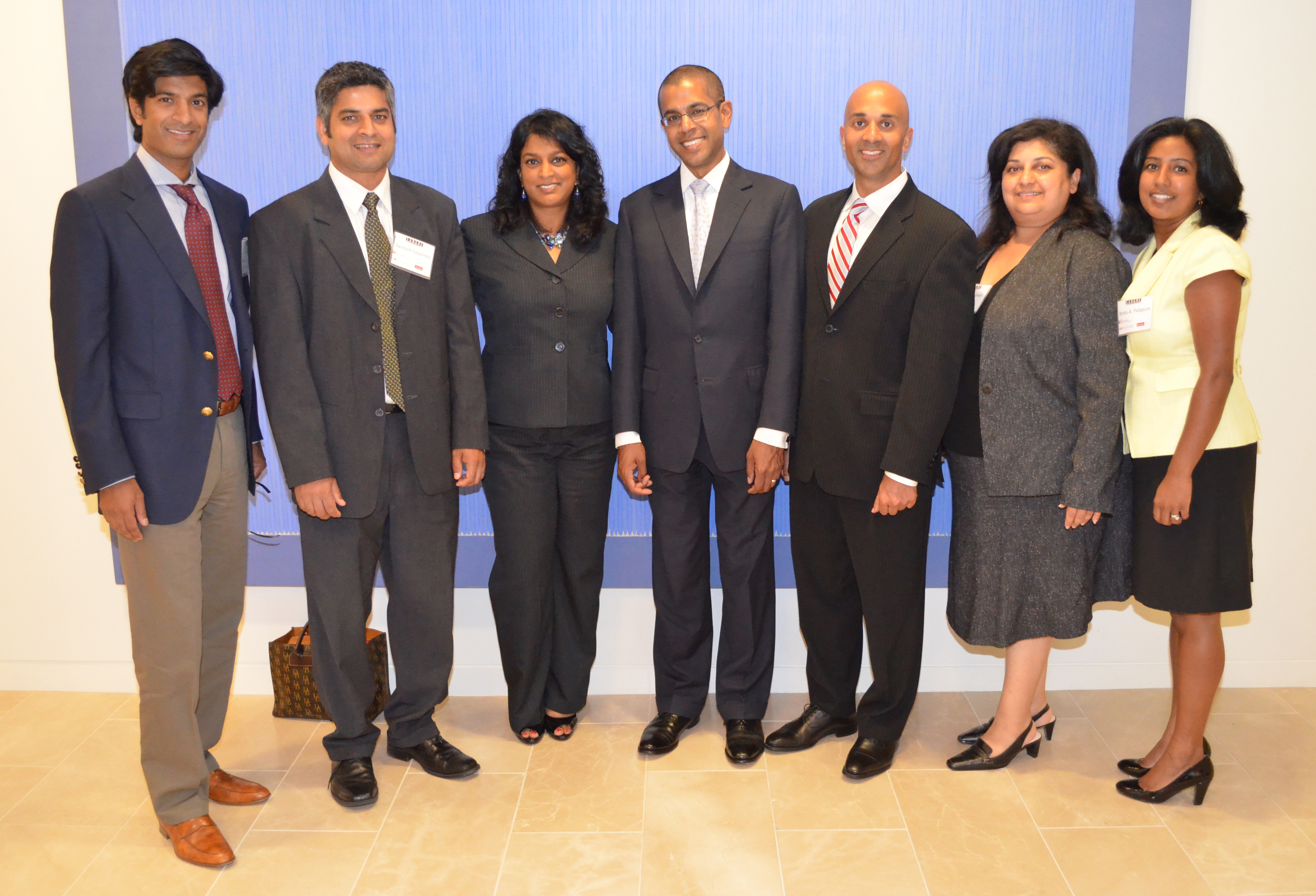 Acknowledgment to Founding Members
Ballard Spahr Andrews & Ingersoll, LLP
Potter Anderson & Corroon LLP
Richard Layton & Finger
Skadden, Arps, Slate, Meagher & Flom LLP
Young Conaway Stargatt & Taylor, LLP
Our Mission
SABA-DE is a chapter of the South Asian Bar Association of North America, the umbrella organization which provides a vital link between South Asian attorneys and the South Asian community across North America. On the local level, SABA-DE aims to serve the needs of attorneys, law students and communities of South Asian descent in Delaware, and provide a forum and act as a resource for the Delaware community at large regarding the increasing social, economic and legal intersections between the U.S. and South Asia. We believe that there is an important role for the Delaware bar to play in building strategic U.S. partnerships in South Asia during this time of rapid globalization.
SABA-DE's goals and objectives also include the following:
Voice the concerns of South Asian legal professionals and law students, and promote advocacy on behalf of the South Asian community, as a whole;
Provide a forum for professional growth and advancement of South Asian legal professionals and law students;
Facilitate and coordinate professional events to support the goals of both SABA DE and SABA North America, as well as foster the exchange of ideas and information among South Asian legal professionals and law students;
Develop programs, such as mentoring, recruitment, retention, legal scholarship and education, and engender funding for such programs on behalf of South Asian law students;
Engage the South Asian community by offering legal referral services and participate in community events;
Work with national and local bar associations, government agencies and community groups to foster greater understanding and interaction between the South Asian community and American jurisprudence;
Preserve, maintain and encourage the continued presence of South Asians in American law schools, and both the public and private sectors of legal practice; and
Ensure fairness and diversity in judicial appointments.